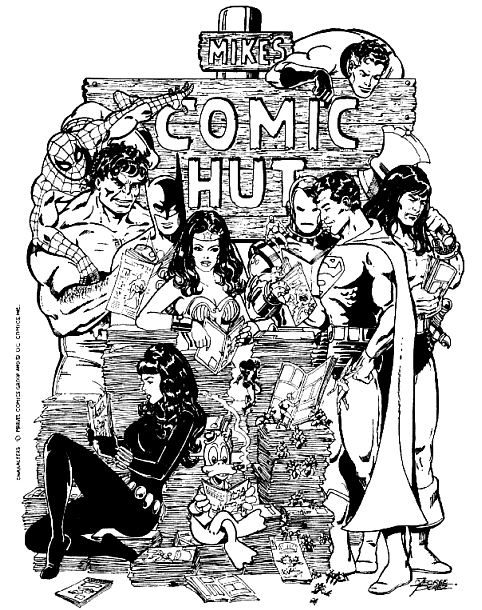 Bag Art #1 (above) - circa 1980
Bag Art #2 - 1983
Bag Art #3 - 1987
Back when I was growing up, my favorite comic book store was Mike's Comic Hut in Flushing, Queens. George Perez, who also lived in Queens at the time, used to do periodic appearances at the store. He also drew promotional art for the store bags (which is where these pictures were scanned from).
Unfortunately, the store closed up in 1993 and I lost track of Mike Berman, the proprietor. I was just recently informed that Mike sadly passed away from cancer around 1994. Rest in peace Mike. We miss you.